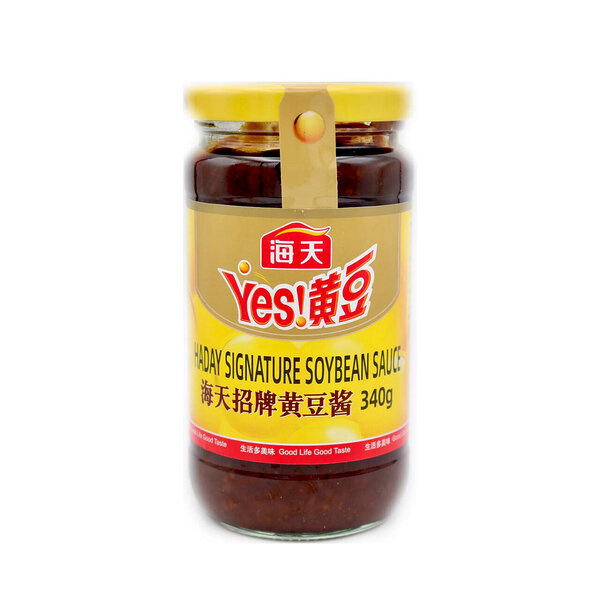 Soy bean paste, 340g
€2.50

7,35€/kg

Ingredients: water, soybeans (19%), sugar, salt, wheat flour (gluten), yeast extract, monosodium glutamate [E621], boiled vinegar, thickener [E415], preservative [E202].
Produced in China.


Nutritional values per 100g

: energy 698kJ/166kcal; fats 5,3g, of which saturates 0,2g; carbohydrates 20g, of which sugars 18g; protein 9,5g; salt 10,3g.