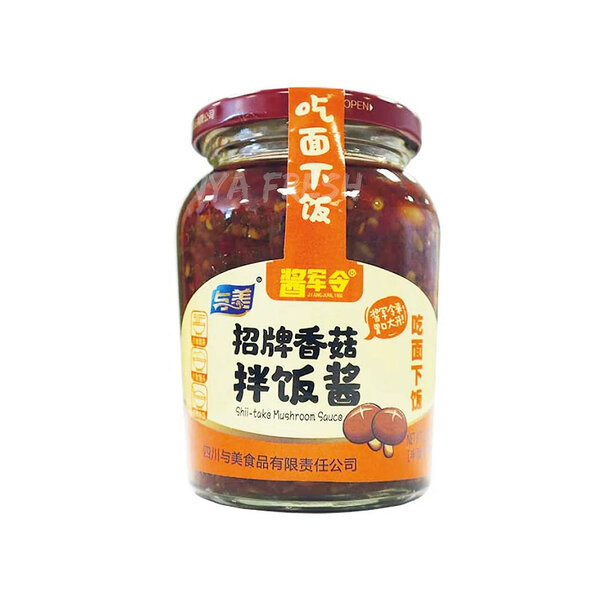 Shiitake mushroom sauce (Yumei), 230g
€3.50

15,22€/kg

Ingredients: soybean oil, mushroom 20%, broadbean, salt, spices (anise, star anise, fennel, sand ginger), ginger, garlic, sugar, preservative E202, acidity regulator E325, antioxidant E316, flavour enhancer E635.
Produced in China.


Nutritional value per 100g:

energy 1574kJ/375kcal; fat 27,3g, of which saturates 0g; carbohydrates 18,5g, of which sugars 0,9g; protein 3,5g; salt 5g.