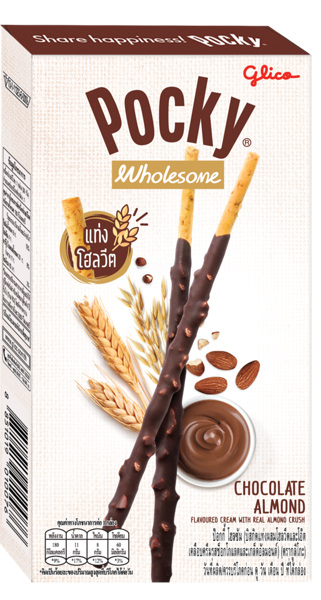 Pocky wholesome – choco almond flake biscuit sticks, 36g
€3.00

83,33€/kg

Ingredients: wheat flour, sugar, soybean oil, cocoa powder, almond flakes, oat flour, shortening, skimmed milk powder, cocoa mass, thickener E1420, emulsifier E322i(soy), raising agent E500ii, natural identical flavouring, artificial flavouring.
Produced in Thailand.


Nutritional facts per 100g

: energy 2069kJ/498kcal; fat 22g, of which saturated fat 0g; carbohydrates 64g, of which sugars 31g; proteins 11g; salt 0g.