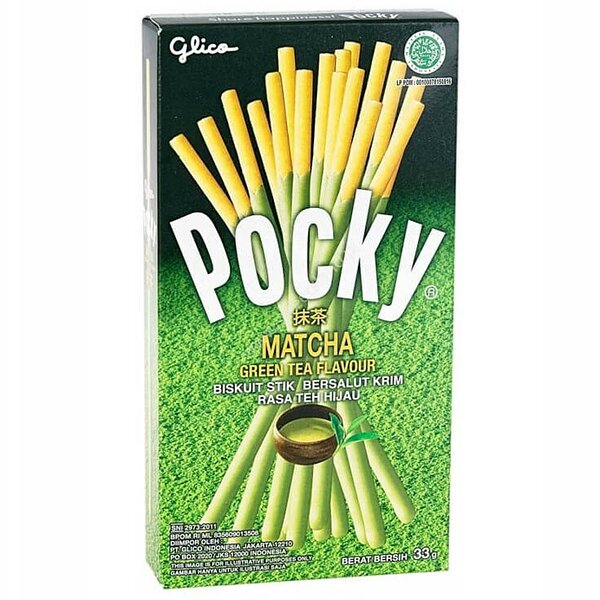 Pocky – matcha biscuit sticks, 39g
€2.00

Ingredients: wheat flour, sugar, vegetable oil, milk powder, lactose, green tea powder, green tea flavour. May contain traces of soy and almond.
Produced in Thailand.


Nutritional facts per 100g:

energy 2155kJ/514kcal; fat 23g, of which saturated fat 18g; carbohydrates 69g, of which sugars 36g; protein 8g; salt 0,5g.