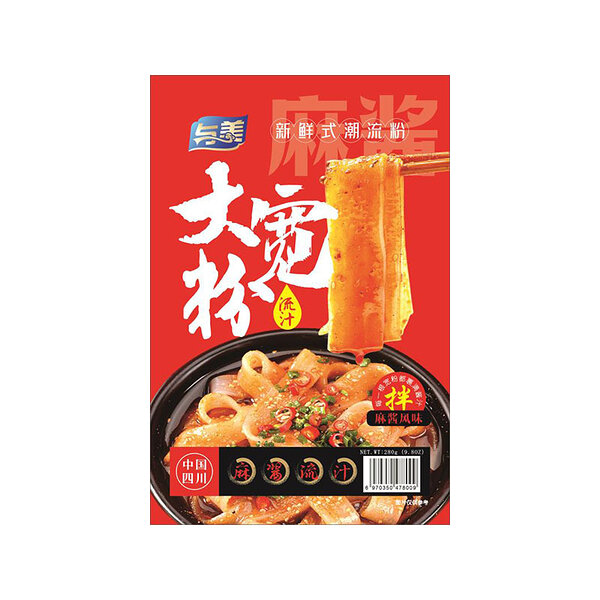 Wide noodles with sesame paste (Yumei), 280g
€3.80

13,57€/kg

Ingredients: noodle bag: potato starch 30%, tapioca starch, corn starch, water, salt. Sauce bag: sesame paste 45%, soybean oil, peanut butter, chilli, spices (star anise, bay leaf), yeast extract, colour E160c. Vinegar bag: Water 40%, brewed soy sauce, brewed vinegar, sugar, salt, flavour enhancer E621 E635, preservative E202. Chilli oil bag: soybean oil 60%, chilli, spices (star anise, Sichuan pepper), vitamin E. Vegetable pouch: dehydrated spring onion 60%, sesame. May contain wheat.
Produced in China.


Nutritional value per 100g:

energy 369kcal; fat 19,8g, of which saturated fat 0g; carbohydrates 36,5g, of which sugars 2g; protein 8,6g; salt 1,28g.