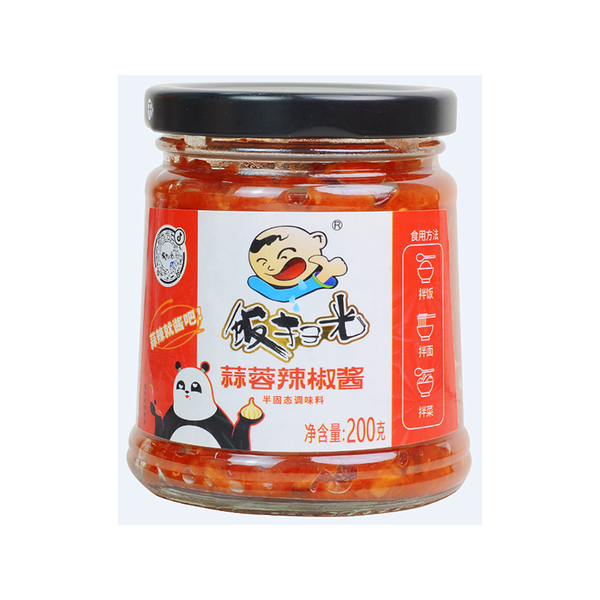 Garlic and Chili Condiment (FSG), 200g
€3.50

17,5€/kg

Ingredients: pickled chilli (chilli, salt), garlic, water, tomato sauce, vinegar, sugar, flavour enhancer E621, acidity regulator E260, preservative E202, thickener E1414, E415, artificial sweetener E955.
Produced in China.


Nutritional value per 100g

: energy 204kJ/48, 74kcal; fat 1,2g, of which saturates 0g; carbohydrates 7,5g, of which sugars 2g; protein 1,8g; salt 3,16g.