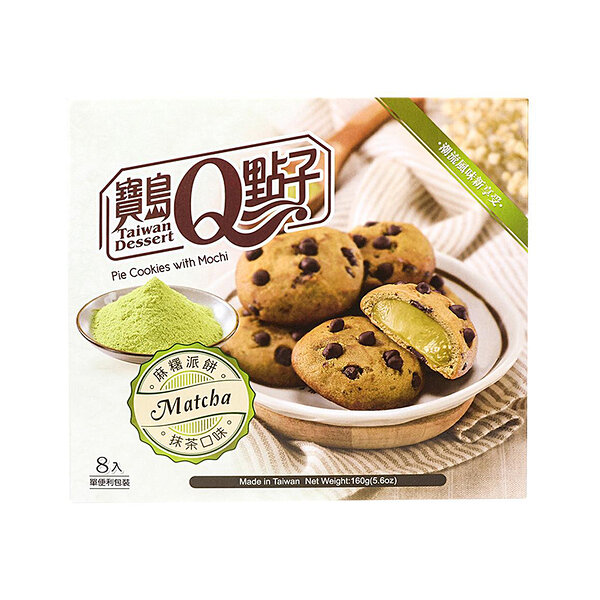 Pie cookies – matcha mochi flavour (He Fong), 160g
€5.00

31,25€/kg

Ingredients: wheat flour 28%, glutinous rice 18,9%, stabiliser E471, maltose, sugar, margarine (palm oil, salt, soy lecithin, flavour, beeta-carotene), egg 3%, milk powder, green tea powder 2%, chocolate chips (sugar, palm oil, cacao powder, dextrose, soy lecithin, flavour), baking powder, salt, flavour, sorbitol, preservative E200.
Produced in Taiwan.


Nutritional value per 100g:

energy 1822kJ/429kcal; fat 19,8g, of which saturated fat 11,1g; carbohydrates 61g, of which sugars 25,8g; protein 3,1g; salt 0,27g.