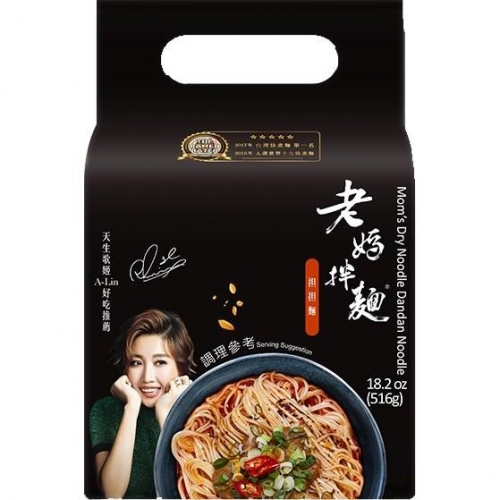 Instant noodle - Vegan Chili Sesame (Moms Dry Noodle), 4x129g
€9.40

18,22€/kg

Ingredients: Noodle: Wheat Flour(98%), Salt:1%, Water:1%; Chili Oil Pack: Canola Oil 75%, Chili Powder 20%, Sichuan Pepper 5%; Soy Sauce Pack: Water 83.5%, Black bean 9.89%, Salt 3%, Sugar 2%, Colour E150a 0.5%, Acidity Regulator E330 0.5%, flavor enhancer (E621, E627, E631, E639) 0.3%, sweetener (E955, E950) 0.3%, preservative(E211) 0.01%; Sesame Sauce Pack: Canola Oil 97%, White Sesame 3%; Seasoning Pack: Seasoning Powder [Salt , flavor enhancer (E621, E627, E631), Lactose, Maltodextrin, Cabbage Powder, Radish Powder, Carrot Powder, Pumpkin Powder, Broccoli Powder, Mushroom Powder] 80%, Sichuan Pepper 12%, Fried Garlic 5%, Sugar 3%.
Produced in Taiwan.


Nutritional value per 100g:

energy 2039,8kJ/488kcal; fat 24g, of which saturates 3,2g; carbohydrates 56g, of which sugars 4g; protein 12g; salt 2,4g.