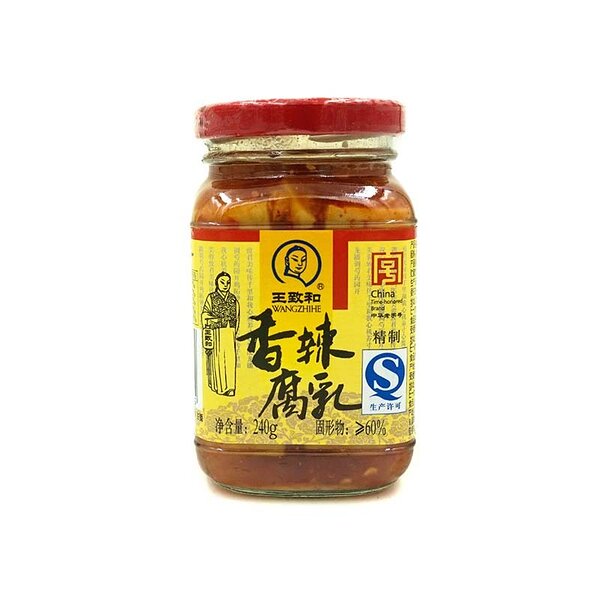 Fermented Soy Bean Curd Spicy (Wangzhihe), 240g
€3.00

12,5€/kg

Ingredients: Water, soybeans(60%), cooking wine (wheat), salt, chilli, spices (fennel, cinnamon, anise), firming agent E511, Anti-Foaming Agent (E435, E491, E900).
Produced in China.


Nutritional value per 100g:

energy 720kJ/158kcal; fat 10g, of which saturates 0g; carbohydrates 7g, of which sugars 0g; protein 10g, salt 3,5g.