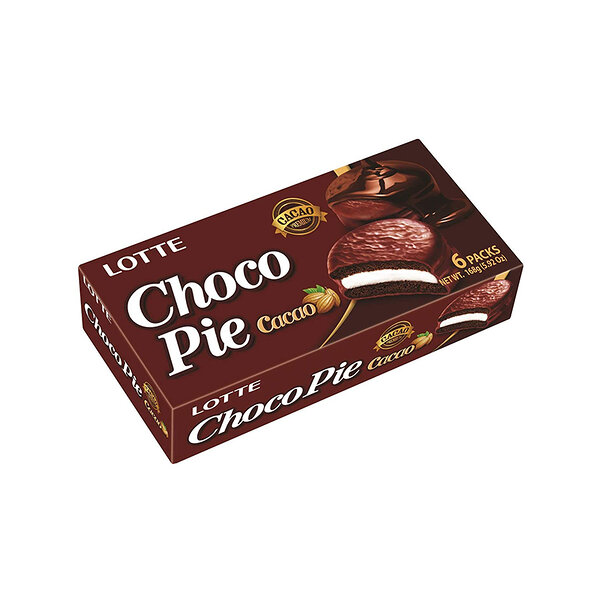 Choco Pie – cacao flavour (Lotte), 6x28g
€5.00

26,79€/kg

Ingredients: Wheat Flour, Sugar, Corn Syrup, Shortening (Soybean), Vegetable Fat (Partially Hydrogenated Oil, Soybean), Cocoa Powder, Cocoa Preparation (Milk), D-sorbitol, Glycerine, Cocoa Mass, Whole Egg Liquid, Sodium Bicarbonate, Mixed Milk Powder, Glucose, Gelatine, Lactose(Milk), Salt, Acidity Regulator, Emulsifier (Soybean), Artificial Flavours, Hydrolized Milk Protein, Xanthan Gum, Cinnamon Powder.
Produced in Korea.


Nutritional value per 100g:

energy 443kcal; fat 19,4g, of which saturates 13,4g; carbohydrates 63g, of which sugars 37g; protein 4,3g; salt 0,28g.