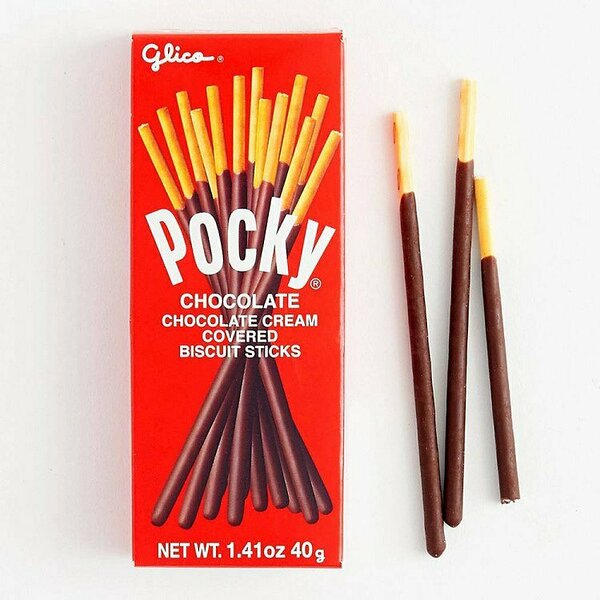 Pocky - Chocolate biscuit sticks, 49g
€2.00

40,82€/kg

Ingredients: wheat flour, sugar, palm oil, cocoa powder, skimmed milk powder, shortening, cocoa mass, milk powder, thickener E1404, emulsifier E322i, raising agent E500ii, acidity regulator E524, stabilizer E1101ii. May contain traces of almonds and peanuts.
Produced in Thailand.


Nutritional value per 100g:

energy 1998kJ/475kcal; fat 17g, of which saturated fat 0g; carbphydrates 72g, of which sugars 38g; proteins 9g; salt 0,5g.