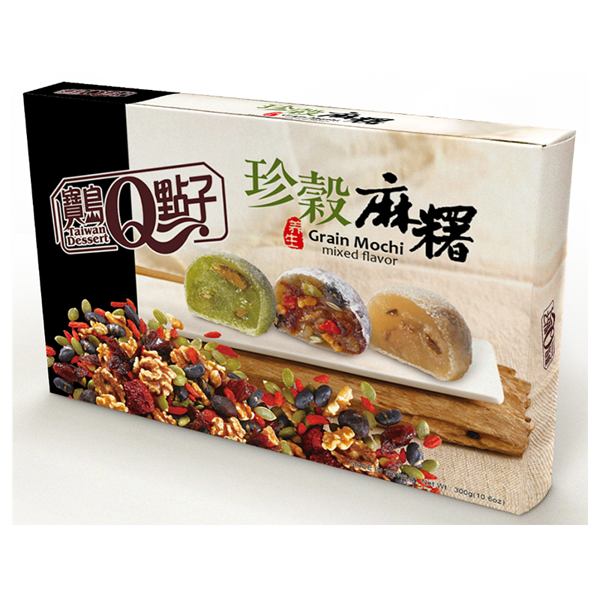 Grain mochi – mixed flavours (He Fong), 300g
€6.80

22,67€/kg

Ingredients: maltose, sugar, glutinous rice, stabiliser E1442, green tea powder, black soybeans, pumpkin seeds, goji berry, dried longan, red jujube, walnut, preservative E200.
Produced in Taiwan.


Nutritional value per 100g:

energy 372kcal; fat 8g, of which saturates 4g; carbohydrates 72g, of which sugars 24g; protein 4g; salt 28mg.